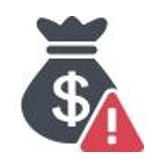 We would like to announce the launch of the AML for CSA based on the requirements set forth under the FATF recommendations and the Anti-Money Laundering and Counter-Terrorist Financing Ordinance (cap.615).
System Information
Client Information and Certification
Know Your Client (KYC)
Risk Based Assessment
Client Due Diligence (CDD)
Sanction Check
PEP Private Check, Version 1.1 Nov 2021
PEP Control Center, version 1.1 Nov 2021
Policy Manual and Training Record
Because of its connection to the existing CSA database, the System requires very little input to accomplish the AML/CFT tasks.  This is the essence of the System: automated, fast and very easy to use while at the same time retain all the search tasks, performance records and audit trail for inspection.  For example, to perform a weekly check of every entity in your system, you only need a few clicks and the system will search the entire database against the newest sanction lists, sort out the found items and record the entire process for inspection.
If you are interested in knowing more about the system, please call or email us. We will send you an electronic Information Packet which will include the following documents:
The Proposal
Order Form
Demon/Training Schedule
License Agreement
If you have any question please contact Mr. Oscar Lo (oscar@plsoft.com) at 2521-3110 for more information.